Hikes & Parks
With more than 350 miles of hiking trails and dozens of mountain peaks, the Catskills offers some of the most beautiful scenery — all just a short drive from the Stamford Gables.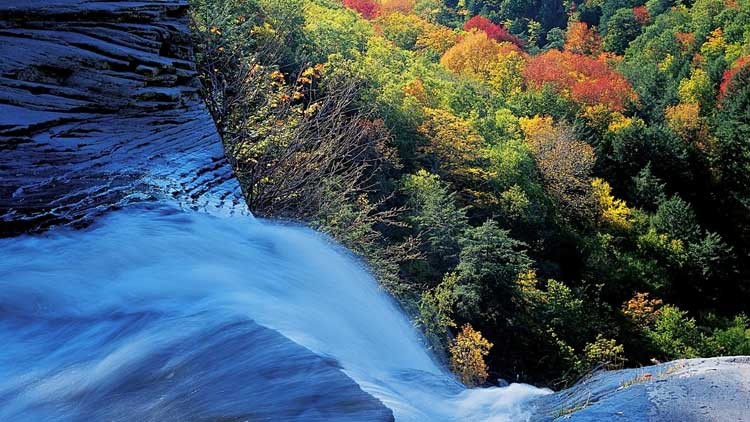 Kaaterskill Falls
North on 18 in Haines Falls, NY
Plenty of hiking hear around the falls as well as the site of the old Catskills Mountain House, one of the first hotels in the Catskills with views that made early Americans swoon.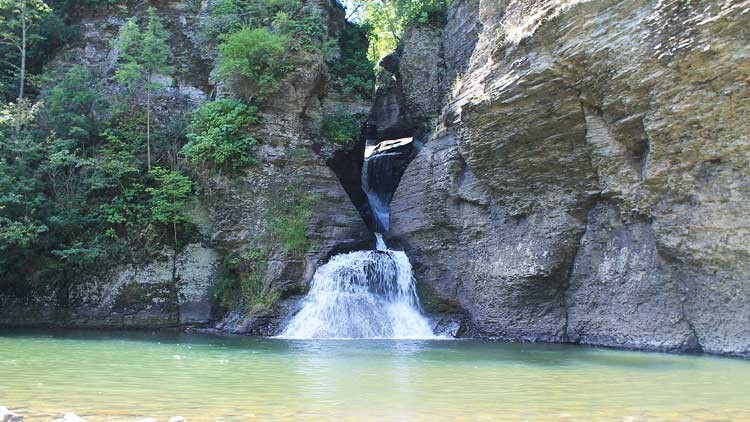 Mine Kill State Park
Route 30, Grand Gorge / North Blenheim
This waterfall and park is well worth the drive. A short, well-cleared trail hike through both gets you back in touch with nature and the beauty of the Catskills.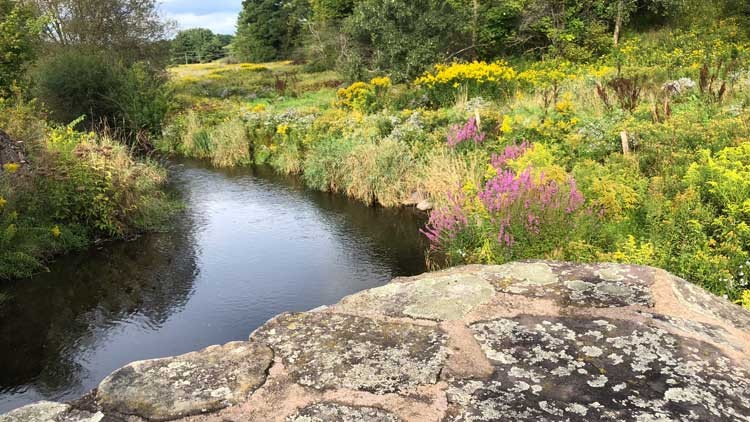 Catskills Scenic Trail
Delaware & Schoharie Counties
Once the railroad, this is a flat, dog-friendly walk that runs for 30 miles (also a snowmobile train in winter). A beautiful hike in any season.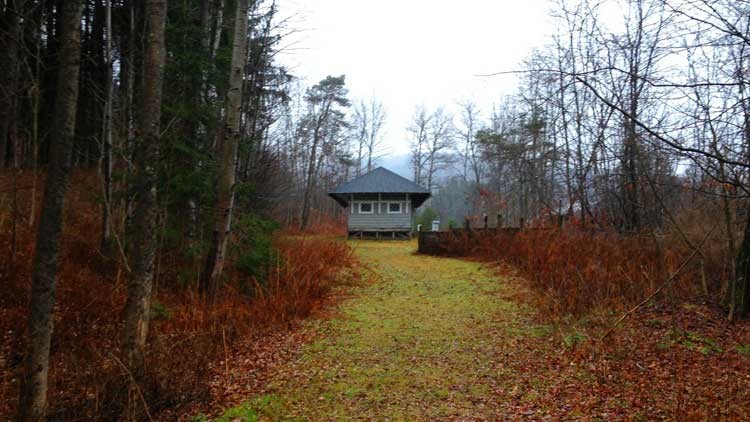 Andes Rail Trail
266 Depot Street, Andes, NY
This newly constructed sponsored trail may remind you of weekend trails in more populated suburban areas. A great place to take the dog for a morning hike.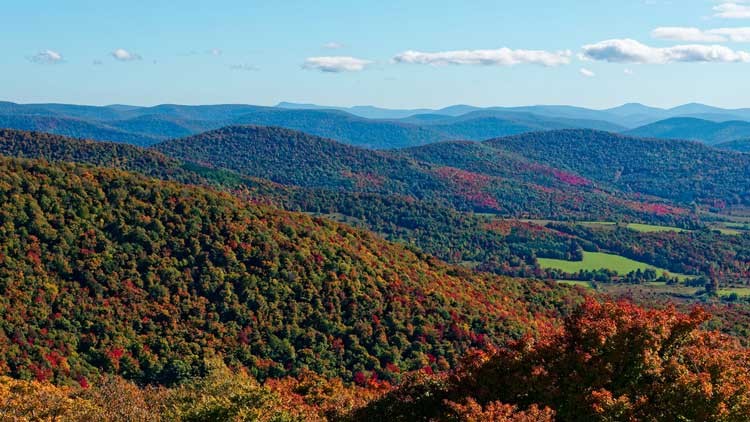 Mt. Utsayantha
Tower Mountain Road, Stamford, NY
The breathtaking view from the top of the mountain is a must, assuming your car and brakes are in shape. May be hard to navigate in winter, but summer and fall are spectacular.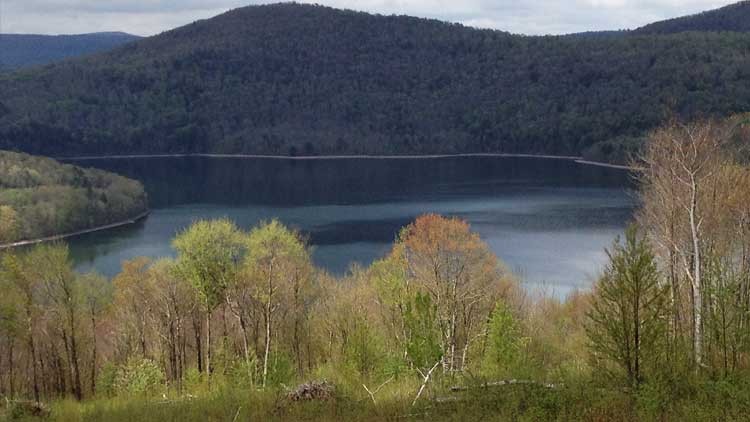 Palmer Hill Trail
Route 28 between Margaretville and Andes
Trail paralleling one of the great Catskills views. Like Andes Rail Trail, lots of grass means it can be wet in the mornings.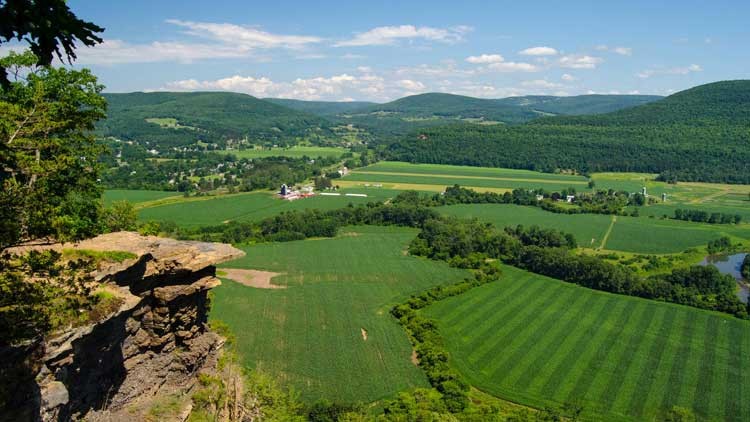 Vroman's Nose
Route 30 near Middleburg, NY
Hike uphill through woodlands to natural jetty overlooking valley. Great athletic hike with views.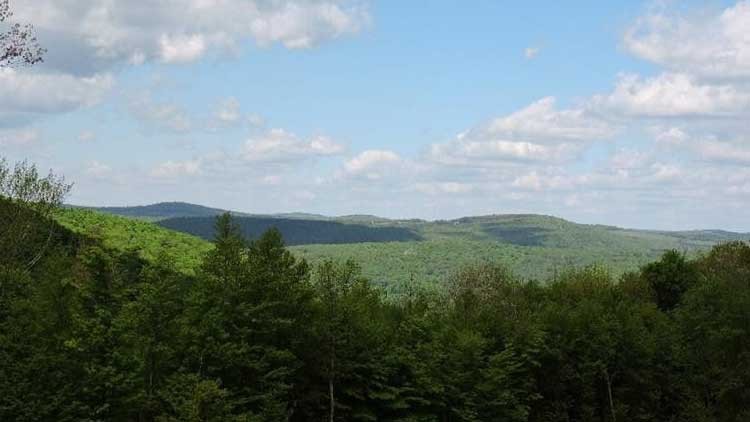 Bramley Mountain Trail
Glenn Burnie Road, Delhi, NY
A genuine mountain hike with rewarding views. Be aware that bears have been spotted in the area.